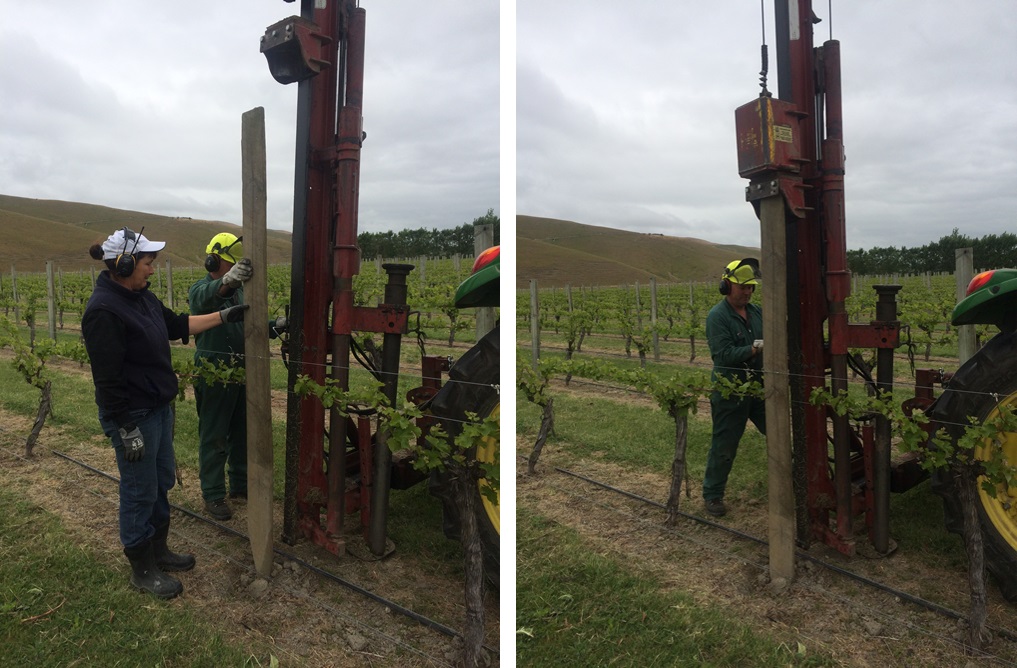 If you want to come out and 'get your hands dirty', we're happy to work alongside you!
In this photo you can see Brian working together with a client to replace posts in her vineyard, in the Riverlands area of Marlborough. It was a great time to get out and work on the repairs and maintenance (R&M) jobs around the vineyard. In this case the client marked all the damaged posts, pulled them out, then called upon us to whizz round the vineyard with her driving in the new vineyard posts. It was a very streamlined and productive day.
It's always great fun working for - or alongside - our clients!