Collard Leaf Blower goes for gold in the vineyard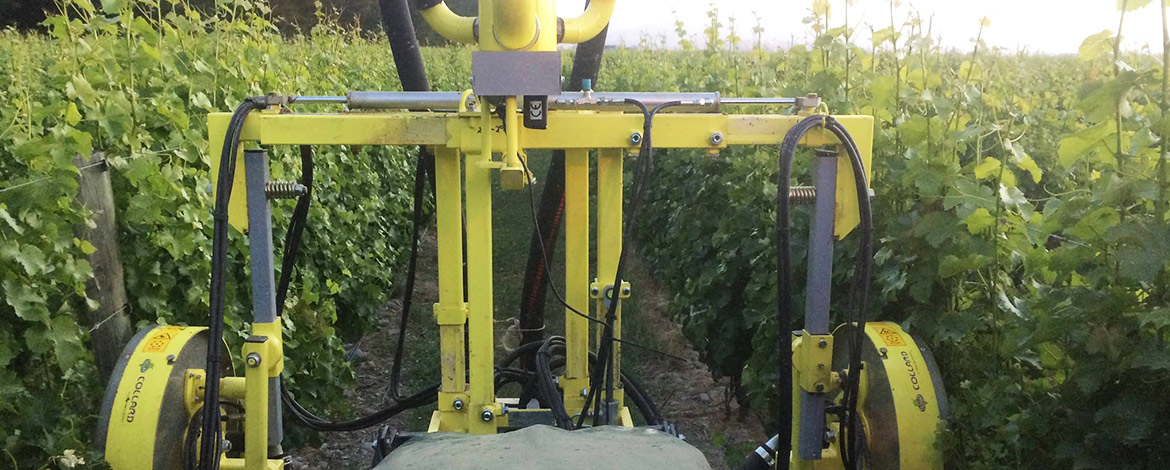 We have had our first, very successful, season in the vineyard with the Collard Leaf Blower. This leaf blower removes the internal leaves beautifully, and we've noticed that they don't appear to grow back as quickly as those removed by other methods... 
It also blows any debris or 'trash' out (like dead flower parts) effectively, which helps reduce risk of disease in the vines.  
It also gives us the ability to get in earlier in the season, as it doesn't cut leaves off. So, for example, we were able to use it from 80% flowering, through to just before veraison. Opening the canopy earlier has the added bonus of ensuring good airflow and spray penetration throughout the season.
One client also noted how it was able to reduce his hand work, and make the remaining hand work more productive.
We do also have the Gregoire DX on offer for a more conventional leaf plucking approach - so our clients benefit from our flexibility to implement whichever approach is the most appropriate for their vineyard and strategy.
It was pleasing to get so many good reports back, and post-harvest results - and the added endorsement of nearly all clients already confirming the same approach again for this coming season.